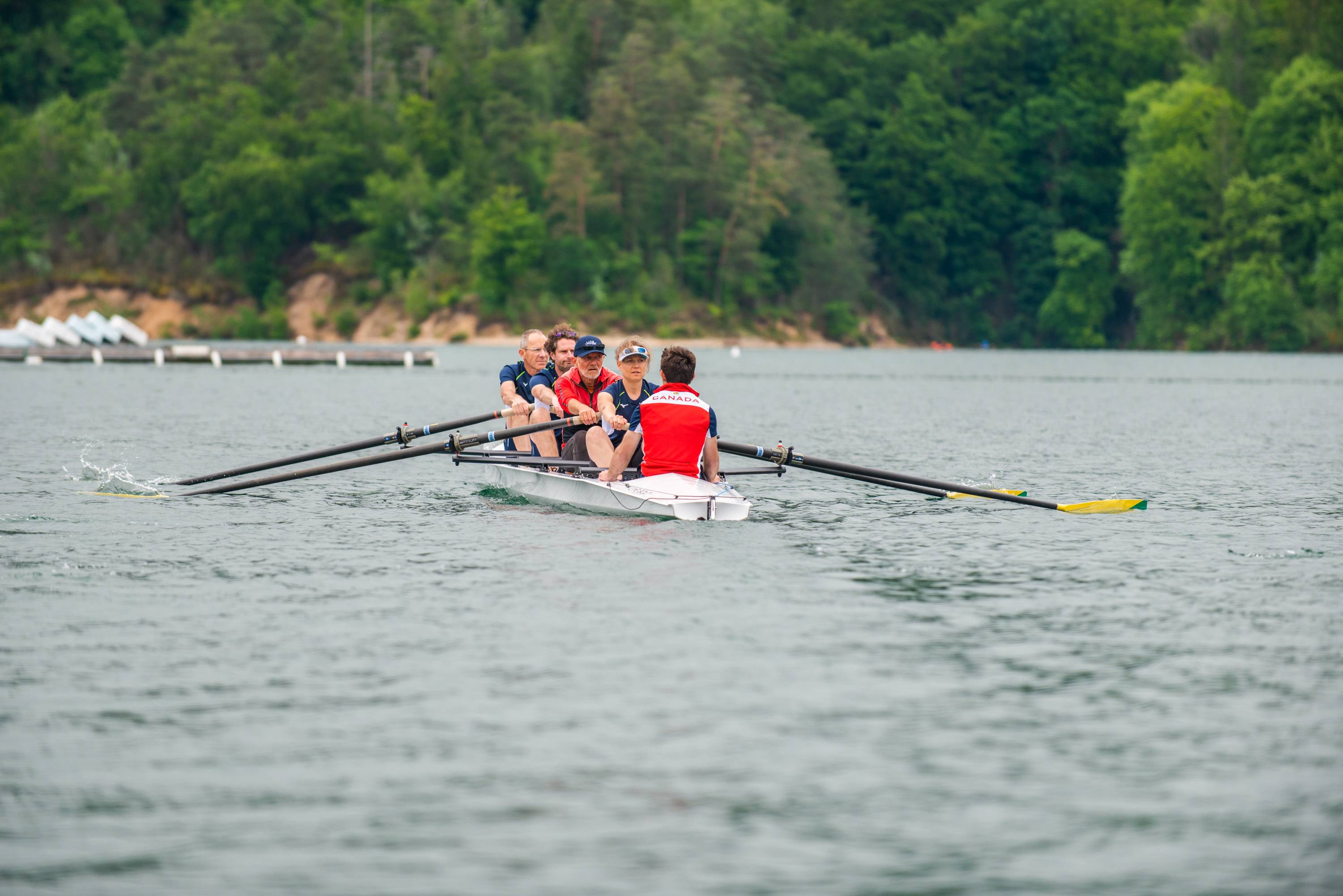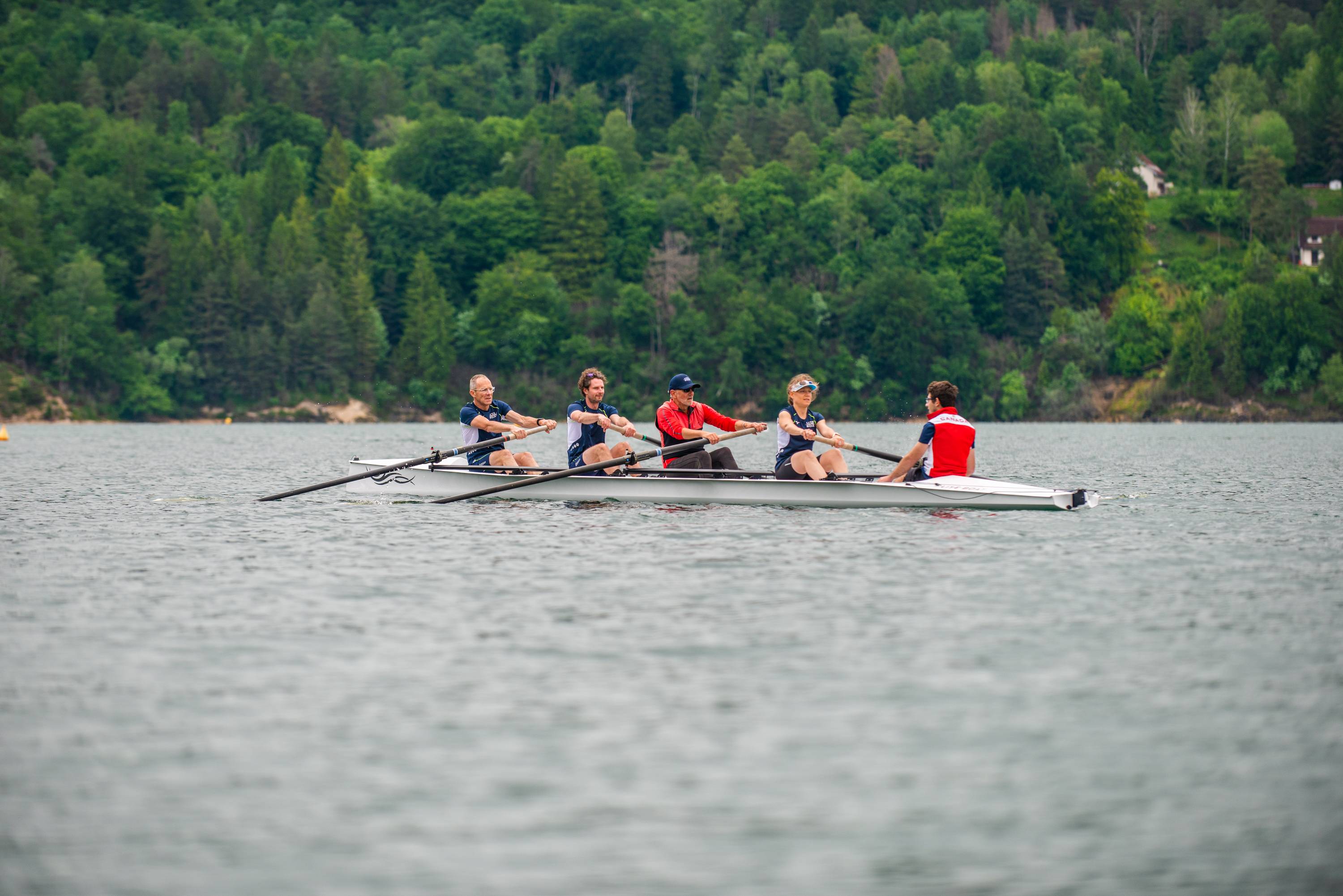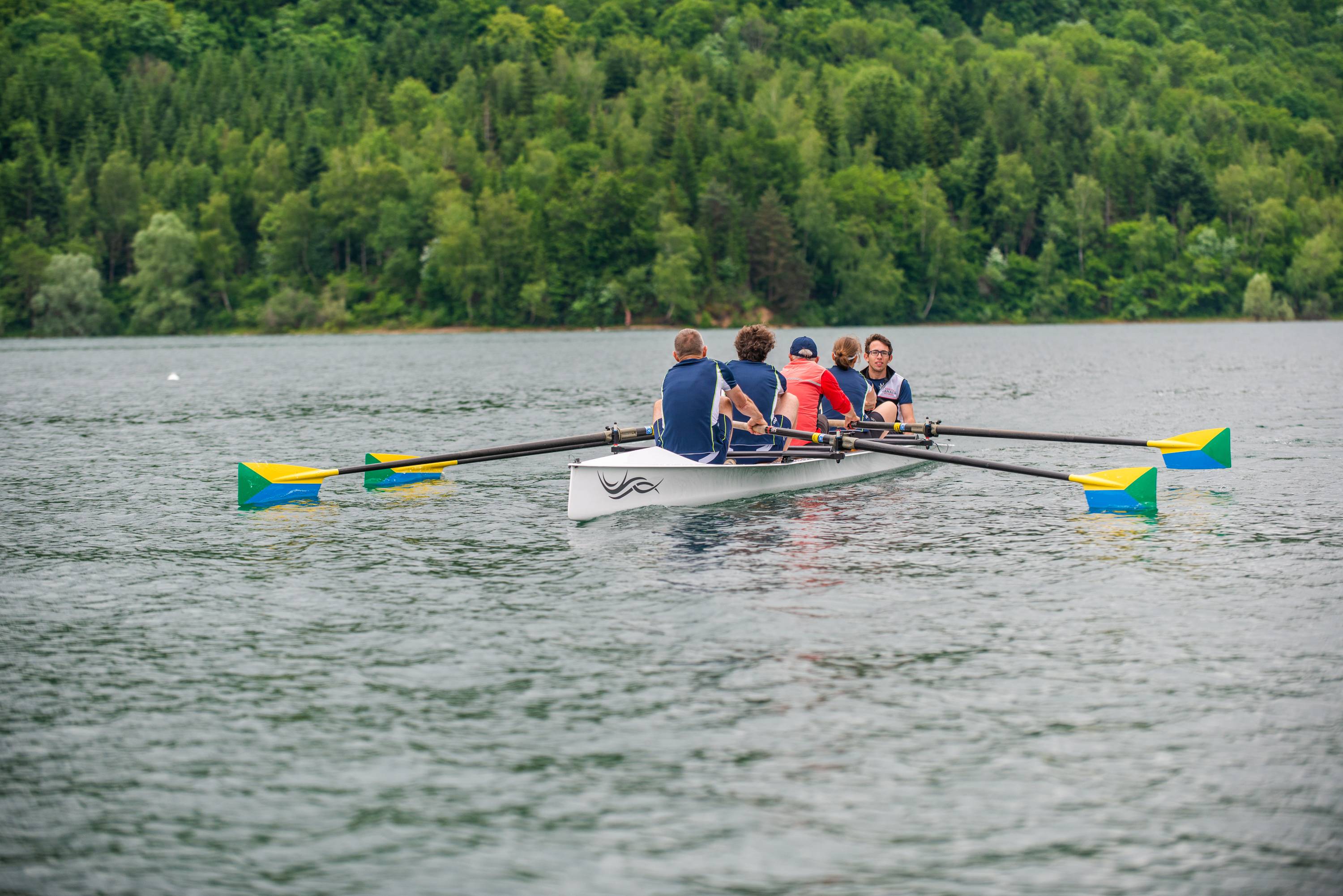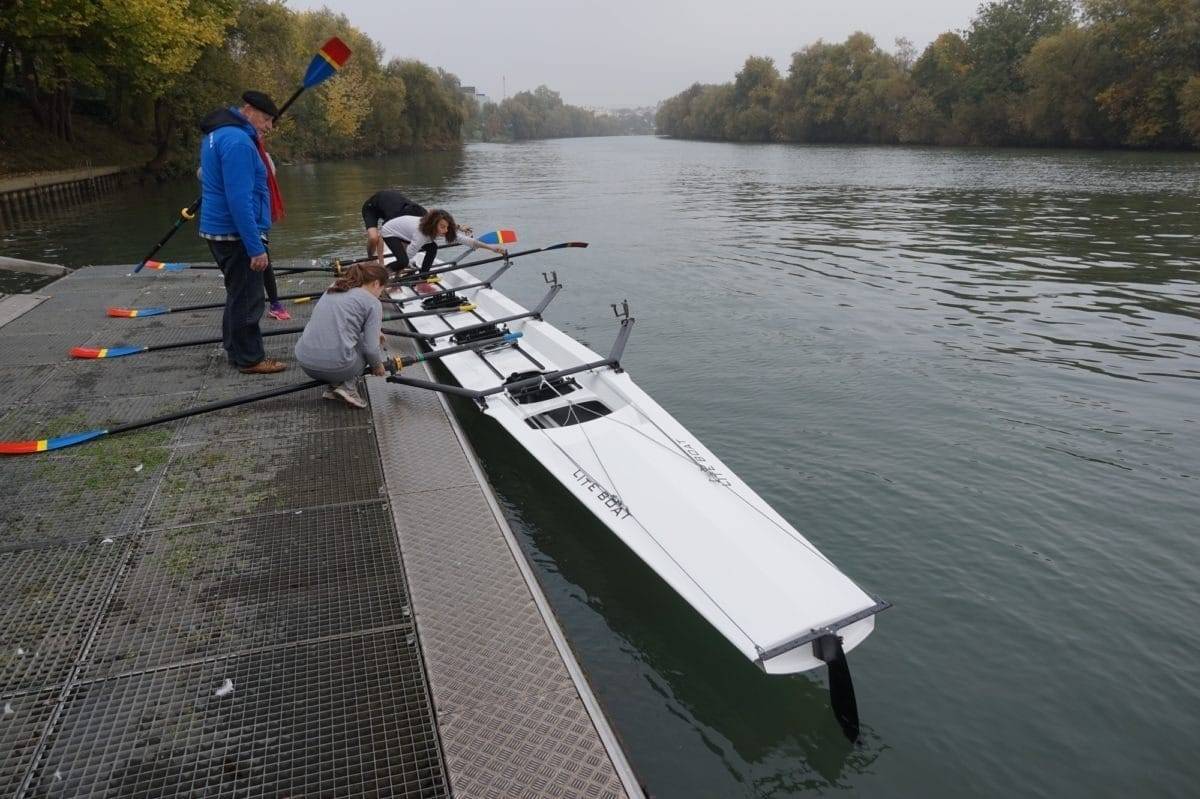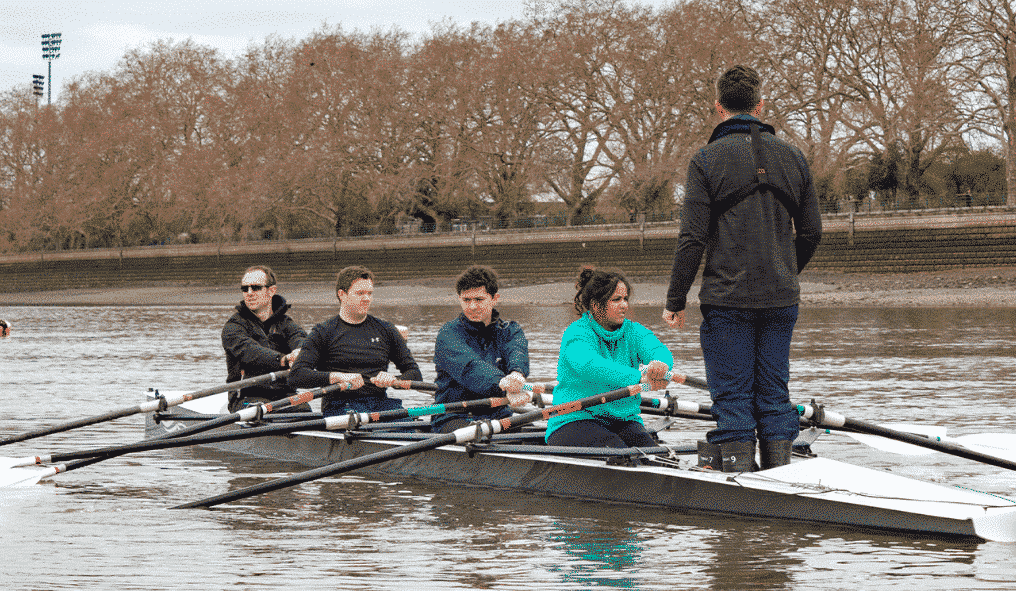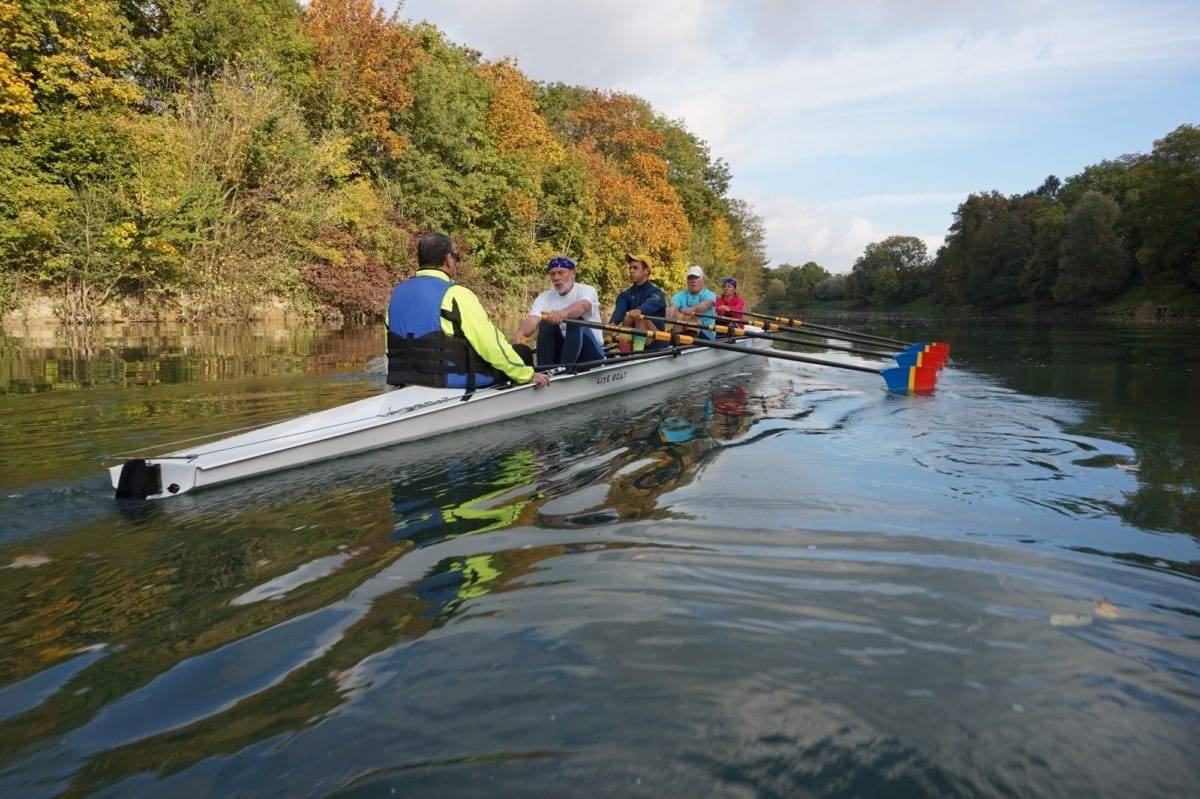 LiteQUATTRO - Aviron santé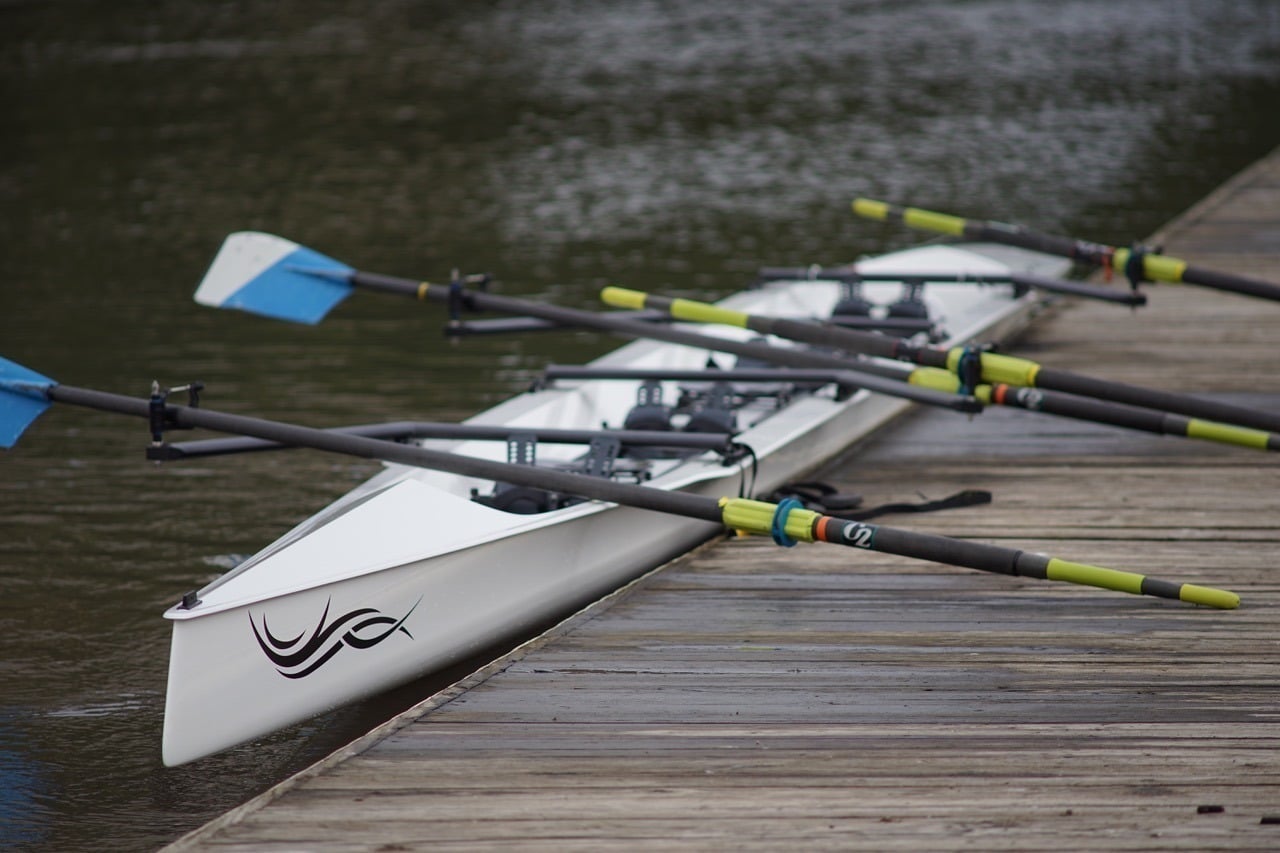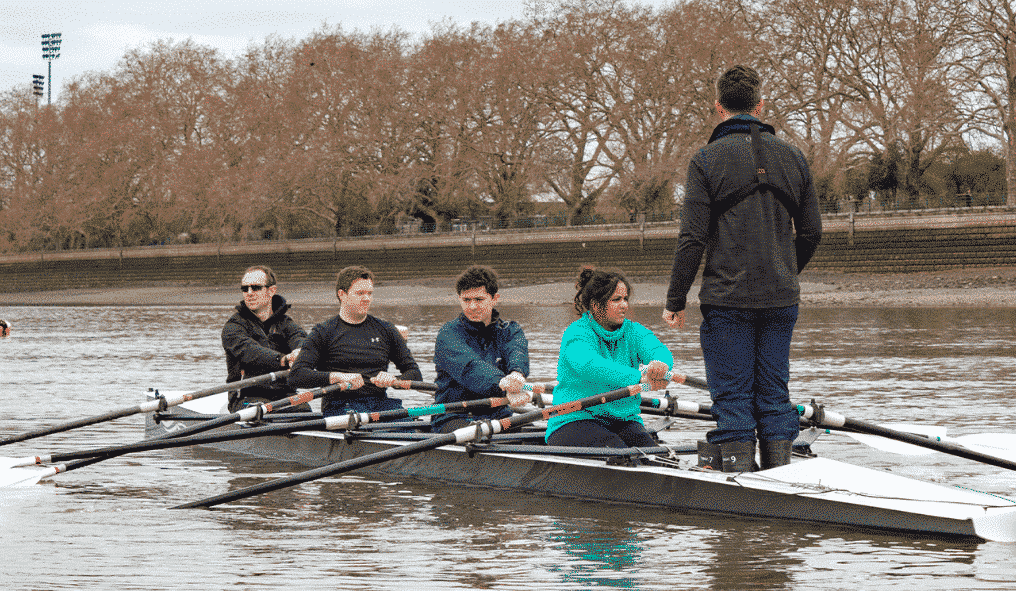 The LiteQuattro is a versatile Gig boat, halfway between a coxed four and a gig. It is a fast and extremely responsive boat, while remaining stable and reassuring. This boat can navigate in difficult conditions, it has taken part in the race around Lake Geneva on several occasions, during which the weather conditions can be particularly challenging. Two self-bailers will quickly evacuate the water that could enter the boat. The LiteQuattro is equipped with a high-performance rudder allowing the cox to carry out maneuvers with ease. This boat can also be equipped with a foot steering system. Thanks to the Quick-release system with which the riggers are equipped, the change from sculling to sweep rowing configuration is done within a few minutes. This boat is available in two unsinkable versions: with an open deck or a closed deck. The open deck version is preferred for use in rivers and on calm lakes. This boat can be used for teaching, leisure outings but also racing: it can be on the water every day!
Fabricada con materiales de alta calidad, esta barca es extremadamente resistente a la vez que ligera. Bajo el gelcoat blanco se esconden materiales compuestos de alto rendimiento obtenidos mediante el proceso de infusión al vacío, compuestos de vidrio, carbono y un núcleo cuyas características técnicas se encuentran entre las mejores.
CARBON (classic boat)
STANDARD (open water)
Length | Longueur
11m / 36ft
11m / 36ft
Beam | Largeur
0,87m / 2.9ft
0,87m / 2.9ft
Weight | Poids*
82kg / 180.8lbs
92kg / 203lbs
Max. load | Charge max
500kg / 1100lbs
500kg / 1100lbs

(*) Weights of boats have been given as an indication. This is an estimate only and can not be considered as a legal | Les poids des bateaux sont donnés à titre indicatif, sans valeur contractuelle