Photo credit : Pedro Neto
This week-end took place the Tour du lac Léman where two Quattro competed. 160km without assistance and without outside help were on the program this Saturday, October 28th.
The weather conditions were very difficult. Indeed, the announced wind was actually much more intense and persistent than expected creating waves with one-meter hollows.
11 boats out of 19 had to give up because of the state of the lake and the water filling their boat. To keep up with the waves entering the boat, some boats were equipped with small pumps to evacuate the water.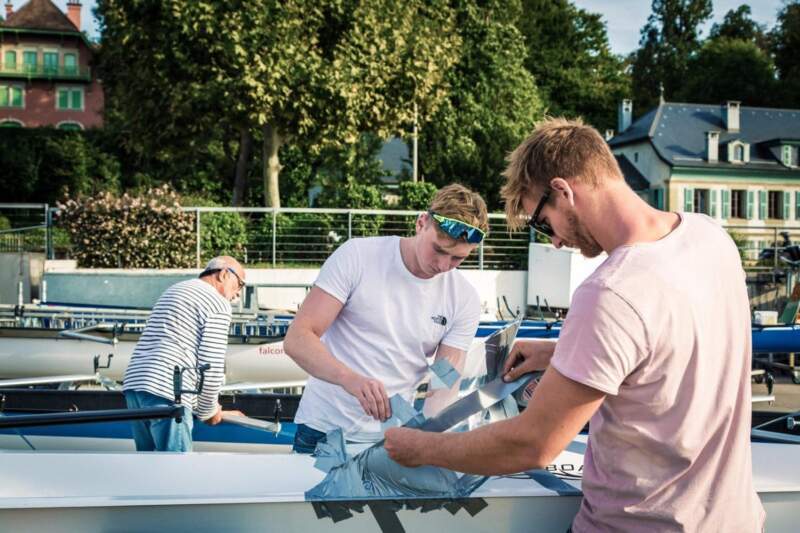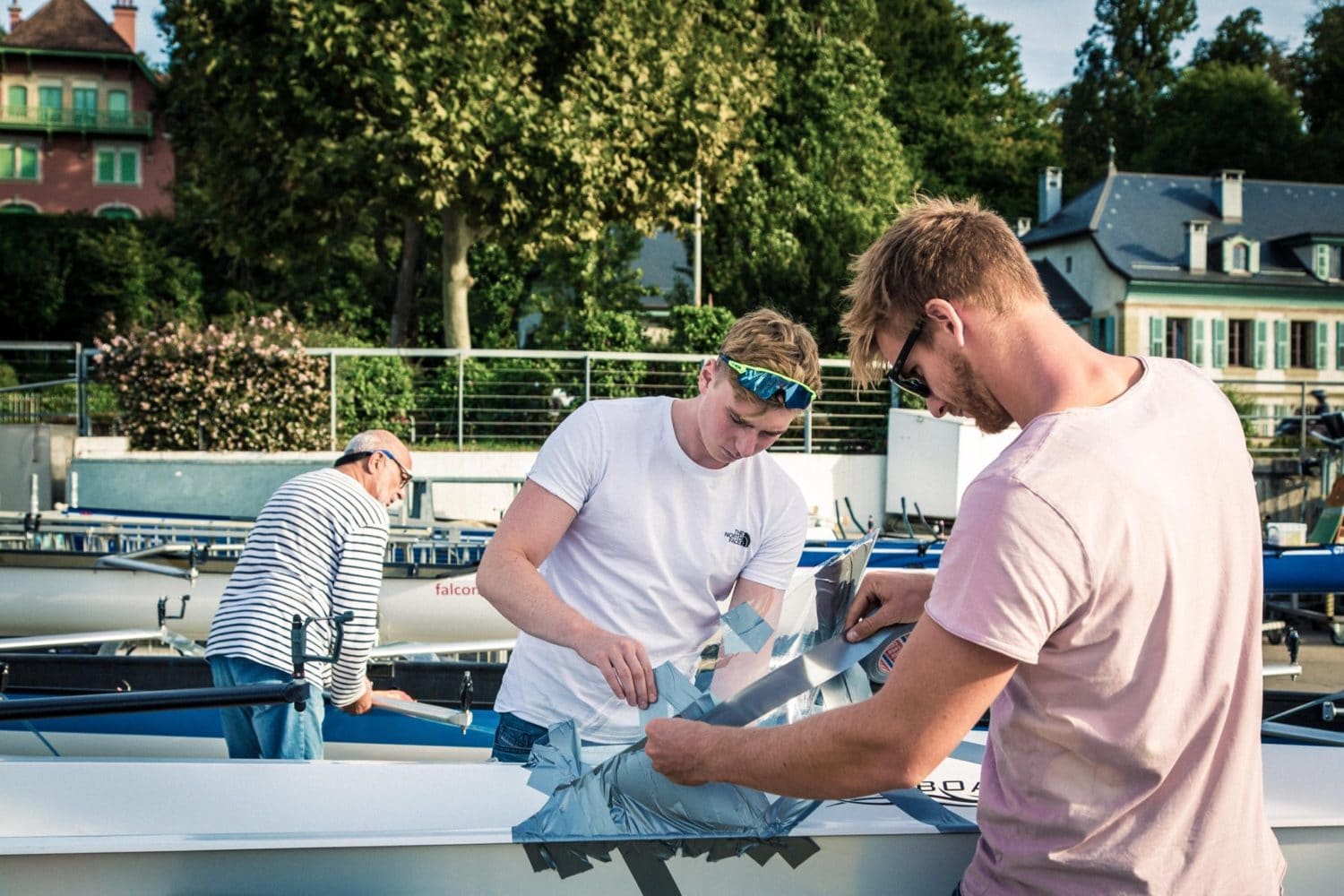 Barnabé Delarze and the Swiss team had to give up after 60km when they were in the lead.
Photo credit : Pedro Neto
The SC THUN / RC HALLWILERSEE women's team with the second Quattro won the women's team in 17.51.
Photo crédit :Pierre Lehmann
The most suitable LiteQuattro for this kind of race is the Quattro Enterprise with its closed deck (left boat on the picture). The closed bridge allows you to navigate in rough waters without the waves filling it as much as the classic Quattro.
The LiteQuattro is unsinkable, a test was performed on Lake Bourget. Open caissons filled with water, the boat stays on the surface and it is still possible to row to return to the pontoon.