Er zijn talrijke voordelen van roeien voor de gezondheid. Met een full-body workout, verbeterde cardiovasculaire gezondheid, stressverlichting, verbeterde balans en coördinatie, en sociale verbinding, is roeien een uitstekende manier om fit en gezond te blijven terwijl u geniet van de natuur.
Een van de grote voordelen van roeien is de training van het hele lichaam. Alle belangrijke spiergroepen in je lichaam worden aangesproken, waardoor je veel calorieën verbrandt, je spieren strakker worden en je algehele conditie verbetert. Omdat roeien weinig impact heeft, belast het uw gewrichten niet en is het een ideale optie voor mensen die actief willen blijven zonder hun lichaam te veel te belasten.
Een ander voordeel van roeien is een betere cardiovasculaire gezondheid. Doordat u voortdurend in beweging bent, houdt roeien uw hartslag tijdens de hele training hoog. Dit versterkt uw hart en longen, verbetert de bloedsomloop en verlaagt het risico op cardiovasculaire aandoeningen zoals hartziekten en beroertes.
Roeien kan ook een uitstekende manier zijn om stress te verlichten en de geestelijke gezondheid te verbeteren. De repetitieve beweging van het roeien is kalmerend en meditatief (zie een van onze video's hier), terwijl de rustige, vredige omgeving van het water u kan helpen ontspannen en uw geest leegmaken. Endorfine die vrijkomt tijdens het sporten kan ook uw stemming verbeteren en gevoelens van angst en depressie verminderen.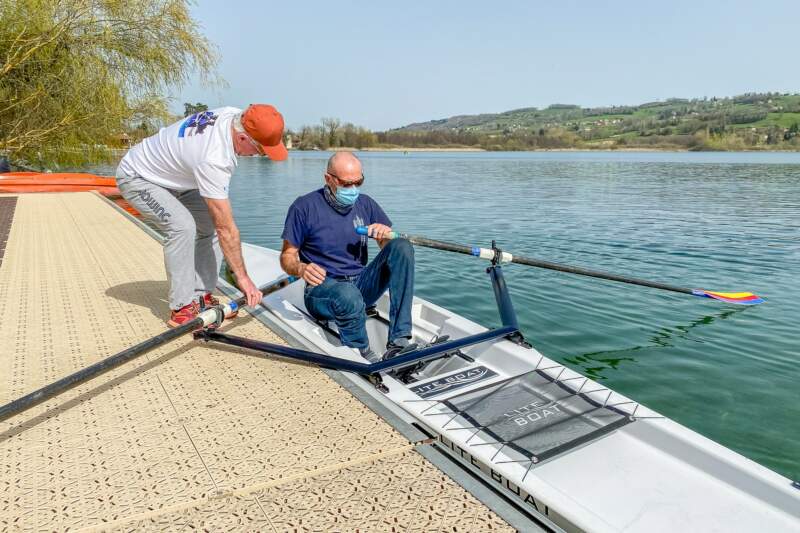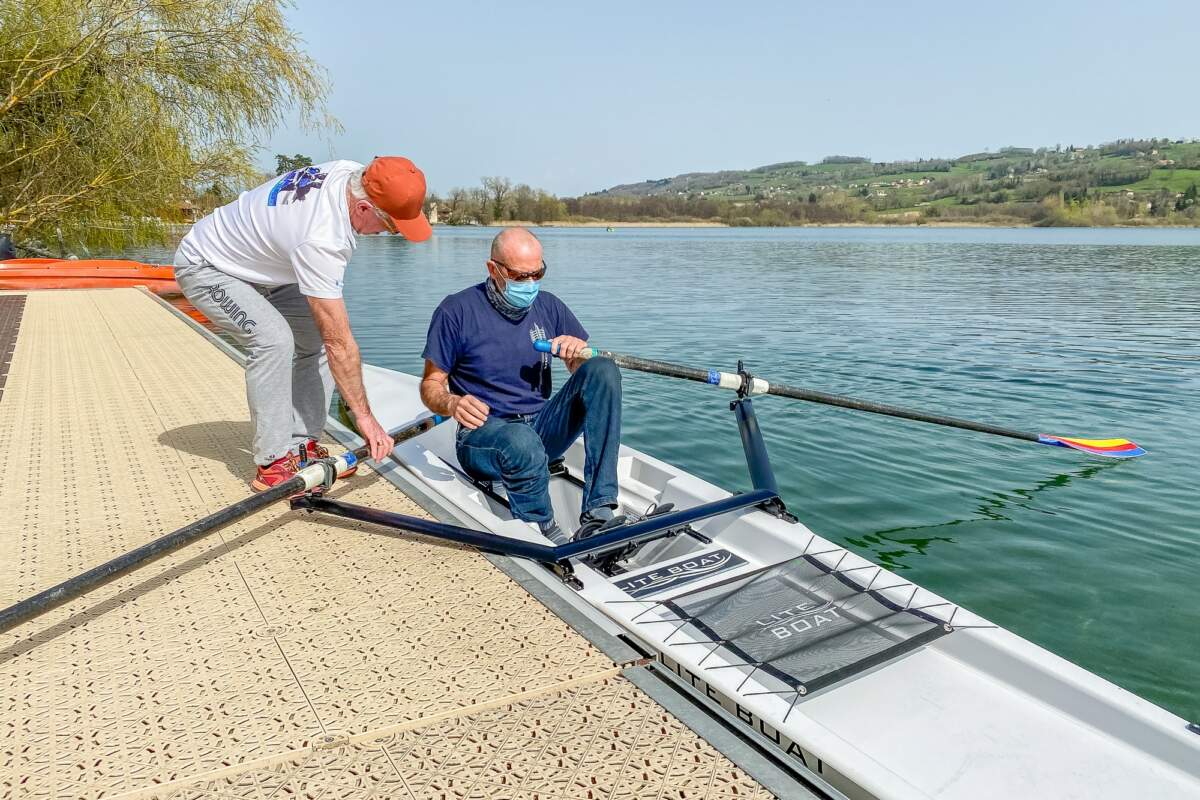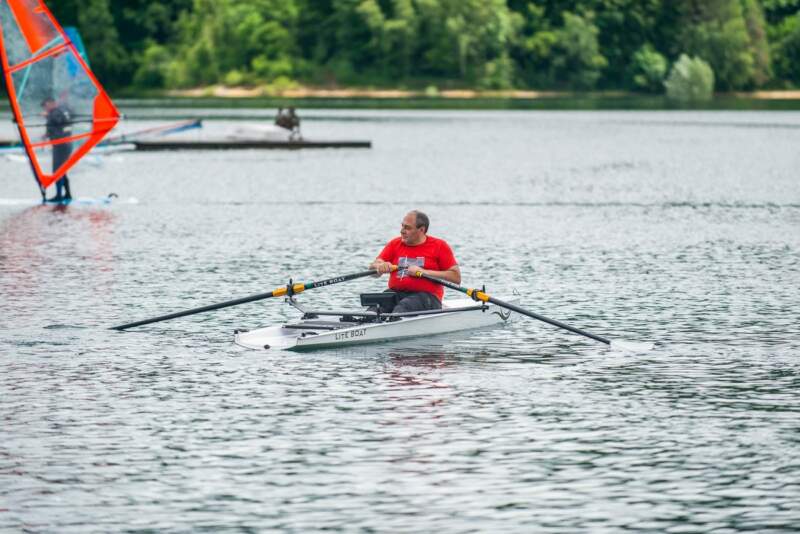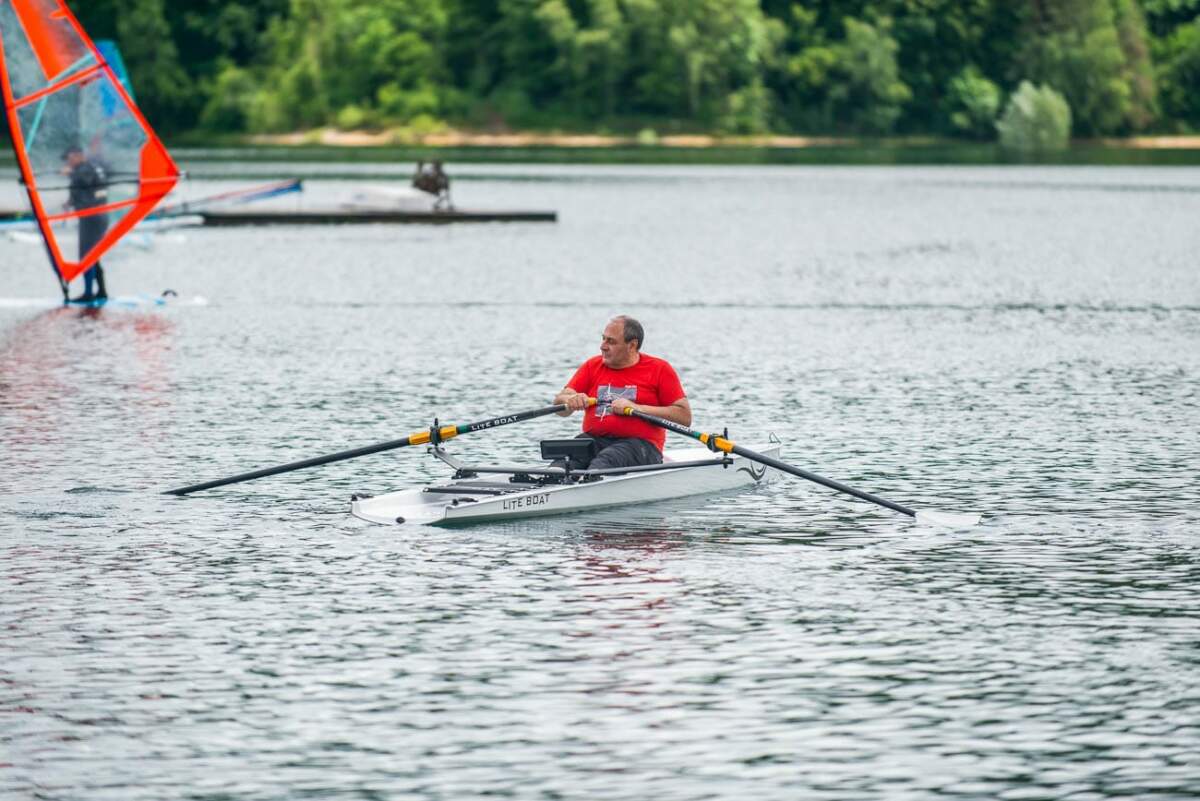 Roeien vereist een goede balans en coördinatie, die in het begin een uitdaging kunnen zijn, maar met oefening beter worden. Dit kan uw proprioceptie verbeteren, het bewustzijn van uw lichaam van zijn positie in de ruimte, wat leidt tot een betere balans en stabiliteit zowel op als naast het water. Met een Liteboat kunt u het evenwicht van de boot voelen zonder het risico te lopen te kapseizen, dankzij het specifieke ontwerp. Je voelt je veilig en je kunt je vaardigheden verbeteren zonder stress.
Ten slotte biedt roeien een uitstekende gelegenheid om nieuwe mensen te ontmoeten en sociale banden te smeden. Veel roeiclubs en organisaties bieden groepstrainingen en sociale evenementen, die u helpen in contact te komen met mensen die uw passie voor roeien delen. Deze sociale verbinding kan vooral gunstig zijn voor mensen die nieuw zijn in een gebied of die hun sociale kring willen uitbreiden. Je kunt ook gewoon gaan roeien op een dubbele roeiboot (zoals de LiteDuo) om samen met je vriend of partner te genieten van beweging in de buitenlucht!
Kortom, de voordelen van roeien zijn talrijk, waardoor het een effectieve manier is om fit en gezond te blijven. Door het bieden van een full-body workout, het verbeteren van cardiovasculaire gezondheid, het verlichten van stress, het verbeteren van balans en coördinatie, en het bieden van sociale verbinding, kan roeien u helpen uw fitnessdoelen te bereiken en uw algehele welzijn te verbeteren.
Liteboat heeft het roeien altijd gepromoot voor iedereen, ongeacht leeftijd of vorm, omdat wij echt geloven dat roeien voor iedereen toegankelijk is!