Unique row and sail boat concept
Sails or oars? You will choose. If there is a little wind, not sure that you will go faster by rowing.
What is certain is that the pleasure of glide will be there, solo or duo, for beautiful sporty or contemplative moments.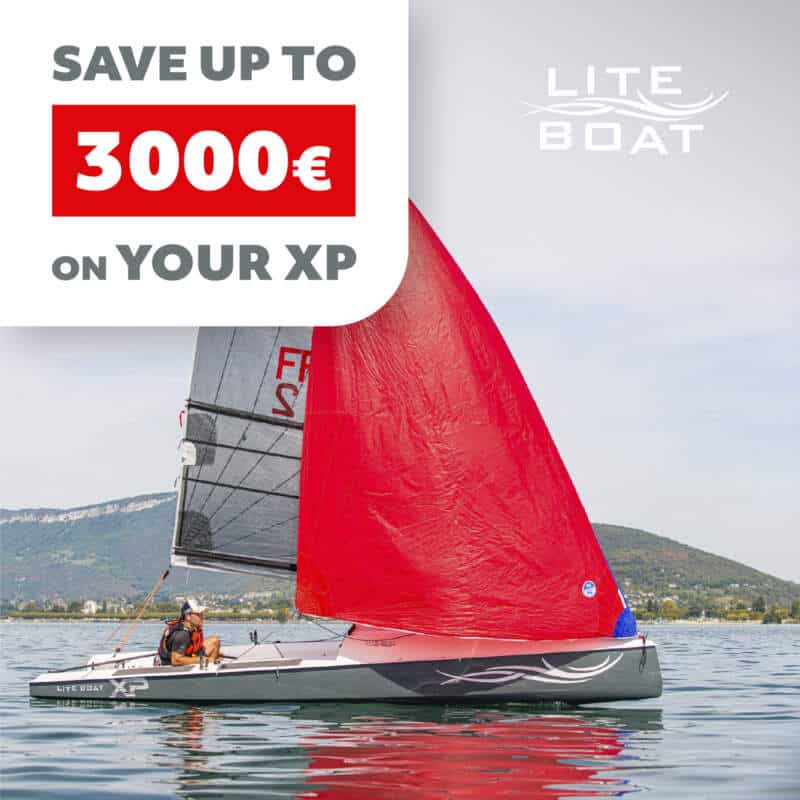 🎉 IT'S TIME FOR YOU TO JOIN
THE ROW&SAIL ADVENTURE!

Save up to 3000€* on your future XP boat and widen your horizon. Lakes, rivers, sea, a new way to discover secret places that are unreachable with sailing ⛵️
*example of discount for a XP20 boat without VAT. Discount applying on all orders until the end of October 2023.
A row and sail boat is a unique opportunity to explore nature…
Go around the small island at the other end of the lake and get your boat on the beach. Leave the bay, go to the lighthouse at the cape and go up along the coast, before the bivouac planned in one of these creeks where few people go. Crisscross the archipelago and sail from island to island for a great weekend. Your LiteXP on its trailer, you will choose the starting point of your expeditions, you will put it in the water as you would have done for a family dinghy.
The LiteXP boats combine a real rowing station and easy-to-use "cat-boat" type rigging. These boats can be used both with the force of the arms, or the wind, depending on the conditions. The mainsail can be supplemented with a genaker when you have the benefit of downwinds, or a jib. The rowing station being part of Liteboat's DNA, it is comfortable and efficient, but also completely removable for greater ergonomics when sailing…
These boats are designed by Sam Manuard, naval architect from Brittany, who designed the fastest offshore racing sailboats in the world.
This modern design gives our boats efficient gliding, both sailing or rowing.
"The concept of row&sail is very old. With Liteboat, we started from a blank page to redesign a modern version of these boats. We wanted a very light and very efficient boat thanks to taut lines, allowing to limit the drag. LiteXPs don't need a lot of sail area to go fast"